Find all our Golden Tulip, Tulip Inn and Royal Tulip hotels in the following cities:
List of hotels
Description
Hotel TULIP INN FRANKFURT AIRPORT - 2 stars
The comfortably furnished Tulip Inn Frankfurt Airport offers a convenient location combined with a familial atmosphere
Hotel TULIP INN LUDWIGSFELDE BERLIN SUED - 2 stars
Situated in the idyllic town of Ludwigsfelde, a historic area 45 minutes south of Berlin, the Tulip Inn Ludwigsfelde
Hotel GOLDEN TULIP BERLIN HOTEL HAMBURG - 3 stars
Ideally situated in downtown Berlin with all the best the bohemian city has to offer within easy reach, the Golden
Hotel GOLDEN TULIP PARKHOTEL NEU ULM - 3 stars
The Golden Tulip Parkhotel Neu-Ulm is perfectly situated within a gorgeous park that overlooks the banks of the Danube
Hotel TULIP INN ALP STYLE DACHAU MUNICH - 2 stars
Welcome to the Tulip Inn Alp Style Dachau This welcoming business hotel, part of the new Alp Style label, is
Hotel GOLDEN TULIP OLYMP - 3 stars
The Golden Tulip Hotel Olymp, a first-class hotel located in the north of Munich, offers you the chance to enjoy a
Hotel TULIP INN DUESSELDORF ARENA - 2 stars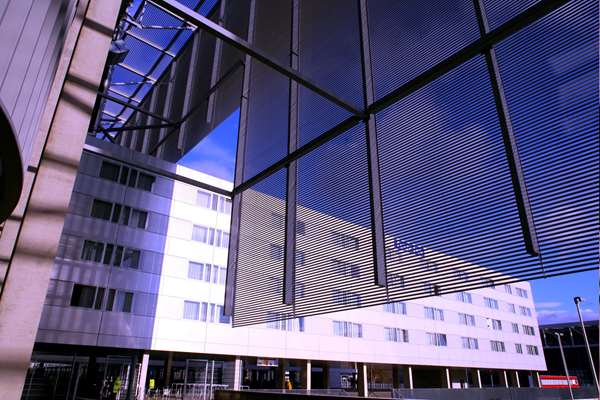 The Tulip Inn Dusseldorf Arena offers you the chance to enjoy a fantastically unique stay. The hotel is ingeniously
Description:
Germany's geographic location has established it as a European crossroads. As such, it is one of the leading economic and political powers within the European Union. Even now, Germany bears the traces of the post-war division of its capital. Don't miss the opportunity to visit the remaining sections of the Berlin Wall, now an iconic monument. Book a stay at the Golden Tulip Hamburg hotel, it's located in the centre of Berlin close to the famous Brandenburg Gate, a symbol of German unity and the scene of grand New Year's Eve festivities each year. There's plenty to see in Germany's other major cities: historic Munich with its famous beer festival, and cultural Cologne, watched over by the towering Gothic spires of its cathedral. Stay in a Golden Tulip hotel in Frankfurt and visit the nearby Römerberg - this magnificent square with its jumble of pointed gables is the focal point of the old town. If you're visiting Germany, take the opportunity to explore some of its beautiful landscapes and picturesque villages, and – of course – to taste some of its famous beer.